Halloween Time - Are you in for a Yummy Nightmare?
Pumpkin Feast Menu
What else recalls Halloween memories better than winter squashes and pumpkins? From orange, to green and yellow ones, discover a whole menu based on their delicious flavor. For true Halloween lovers!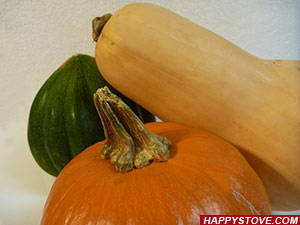 Spooky Halloween Menu
Turn your meal into a spooky carnival of flavors. Enjoy baked eyeballs (zucchini pearls), slimy green swamp soup (pea soup), boiled eyeballs with roaches (hot red meatballs) and kill the night with a bloody topping for your dessert!
Vegetarian Halloween Menu
Don't be scared by these monstrous veggies! They don't bite... but you do! So enjoy these yummy ideas for a perfect vegetarian dinner!